Tiktok Unboxings/Reviews
Our favorite features from top influencers!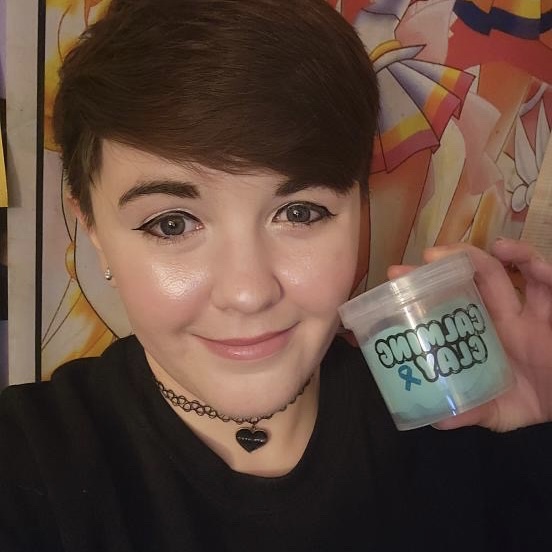 @meguchandesu on Instagram
"Hello! My name is Megan aka meguchandesu on Instagram and I'm just a normal girl living my life. Not an influencer or anything.
I've known about slime for a while but particularly took an interest in it when a content creator I follow on TikTok, Evie Meg, posted videos about Firefly Slime.
I've only tried the Calming Clay so far but I do enjoy the butter/clay texture of it a lot. I did just order a mystery slime too so we'll see what I discover then. :)
I have anxiety and am generally an emotionally sensitive person so I find that whenever I'm feeling anxious or starting to feel blue that playing with the slime helps my brain to refocus so I can start feeling better."
- January 2022
Shop Calming Clay Slime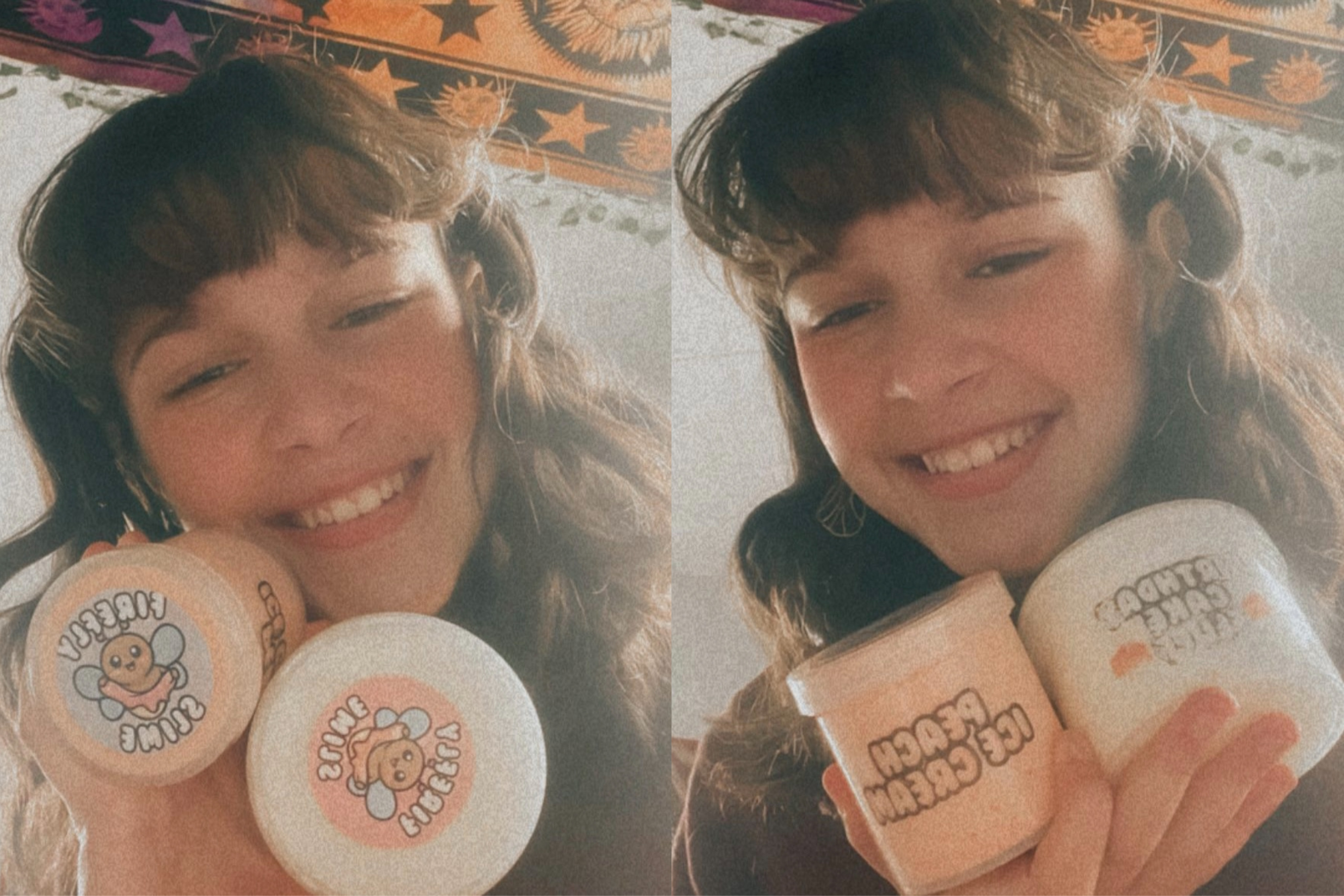 @hannahbannahbonana on Instagram
"Hi I'm Hannah! My main account on Instagram @hannahisbannanas @thewonderfulworldofducks and @hippiewithheart my accounts on tiktok are @hannahlowenstein @thewonderfulworldofducks and @hippiewithheart.
I discovered slime years ago and was making my own for a while then I got older and lost the liking for it. This year though I have developed a lot of anxiety and my therapist thought that some slime would be helpful. I am a big fan @eviemeg and when I saw she bought slime from fireflyslime I needed to try some! And I am so glad I have! My favorite texture is butter/clay. It so soft and the scents are so amazing! As I said before I have anxiety but this year it's gotten really bad. In school it's the hardest and using slime just changes something. It almost clicks the switch of anxiety off! I'm so glad to have gotten slime because it helps so much!"
- January 2022
Shop Butter/Clay Slimes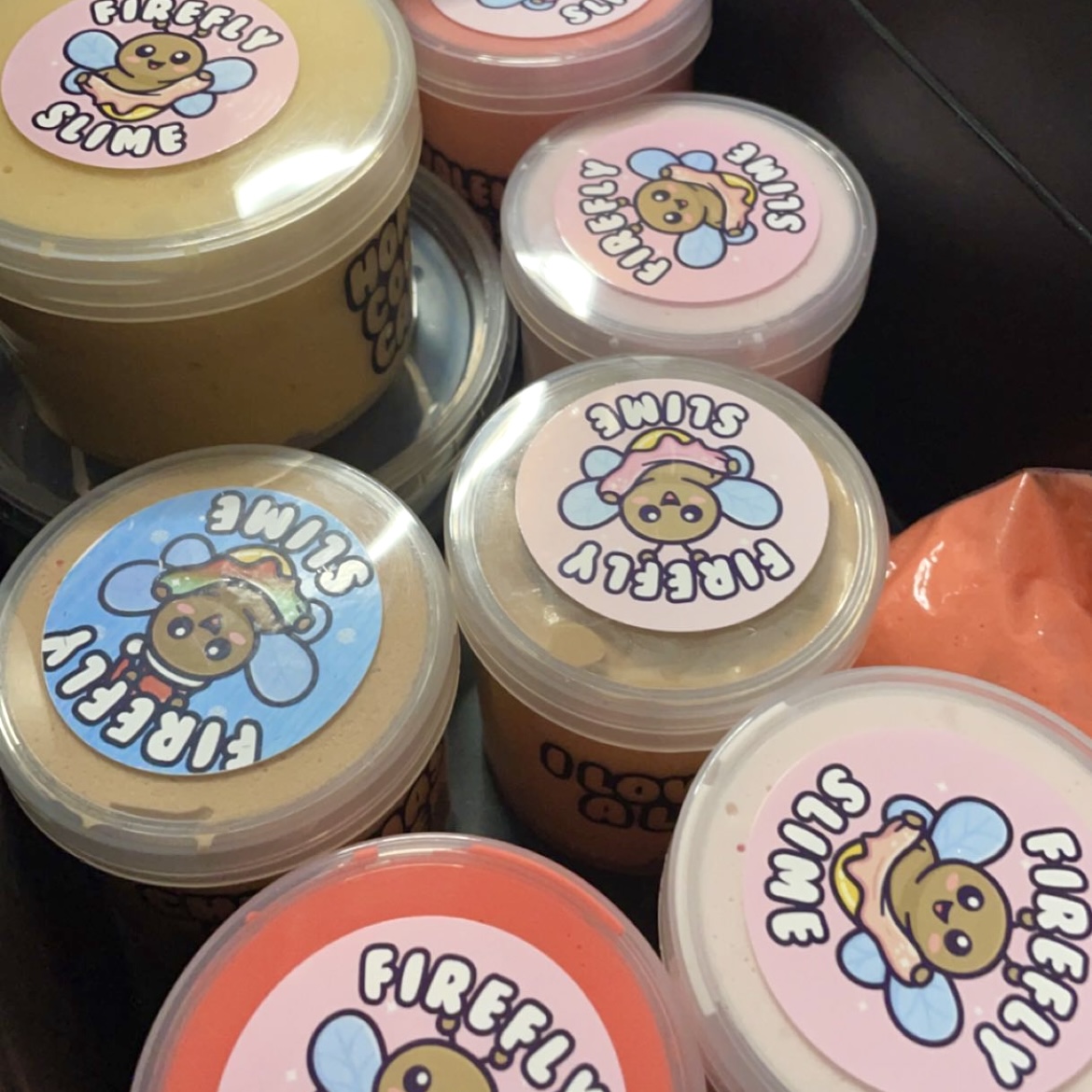 @onlyaddies on Instagram
"I discovered fireflyslimes by seeing people unboxing your slimes on tiktok!

my favorite texture of slime of yours is a crunchy slime. I just find it really satisfying to play with and the sound of the slimes!

I use slime to play & creativity."
- February 2022
Shop Crunchy Slimes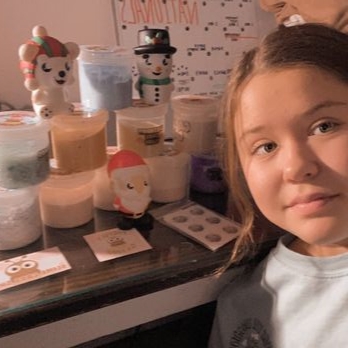 @morgan_palmer13 on Instagram
"Hello! My name is Morgan and I'm 12 years old. I am in 7th grade and live in Minnesota. I discovered slime from tiktok and people making it. My favorite texture from firefly slimes is definitely the butter/clay texture and especially the clay add in ones. Slime benefits me because it relieves stress and it helps me focus. When I play with slime I love listening to the sound of it popping and creating creations with it. Thank you!"
- February 2022
Shop Butter/Clay Slimes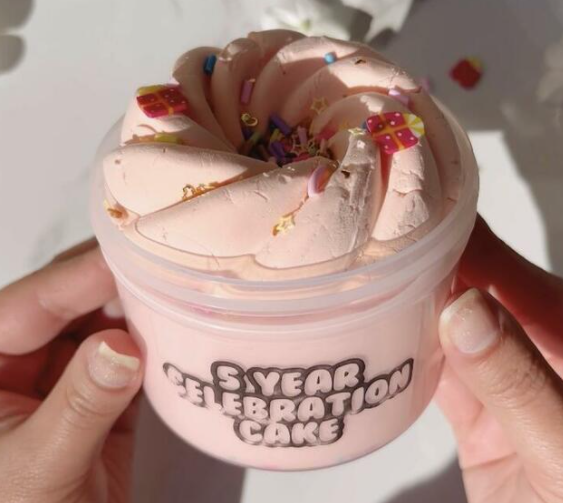 @blossom_slm on Instagram
"STUNNING!!! 🥳 Who's super sweet and cute? THIS SLIME!! I won this slime from Angelina's 5 year celebration giveaway. 🤩 I'm so so grateful to have gotten this beauty. I can tell this was crafted with a lot of love, care and effort! I adore the overall appearance of this bb!! The clay piece was very detailed and realistic. It mixed in very easily into the clay-based base! 🥰
I LOVED the final texture! 😍 It was super soft, inflatable, sizzly, and creamy. Perfect for pokes, pops, inflation!! An all around amazing texture and slime. The add-ins looked so pretty and gave this slime an extra umph. The scent was also DELICIOUS! It smelled like strawberries and cream to me yum yum. 🍓🍰 A great sweet and fruity smell for this slime.
Thank you so so much Angelina for this gorgeous slime! 💫 I'm so happy and honored to finally get the opportunity to try your slimes. Definitely thrilled to try out more of her textures!! :) 💛"
- March 2022
Shop "5 Year Celebration Cake"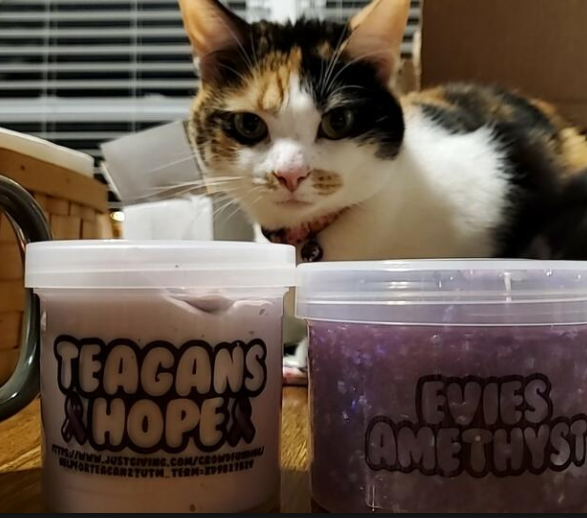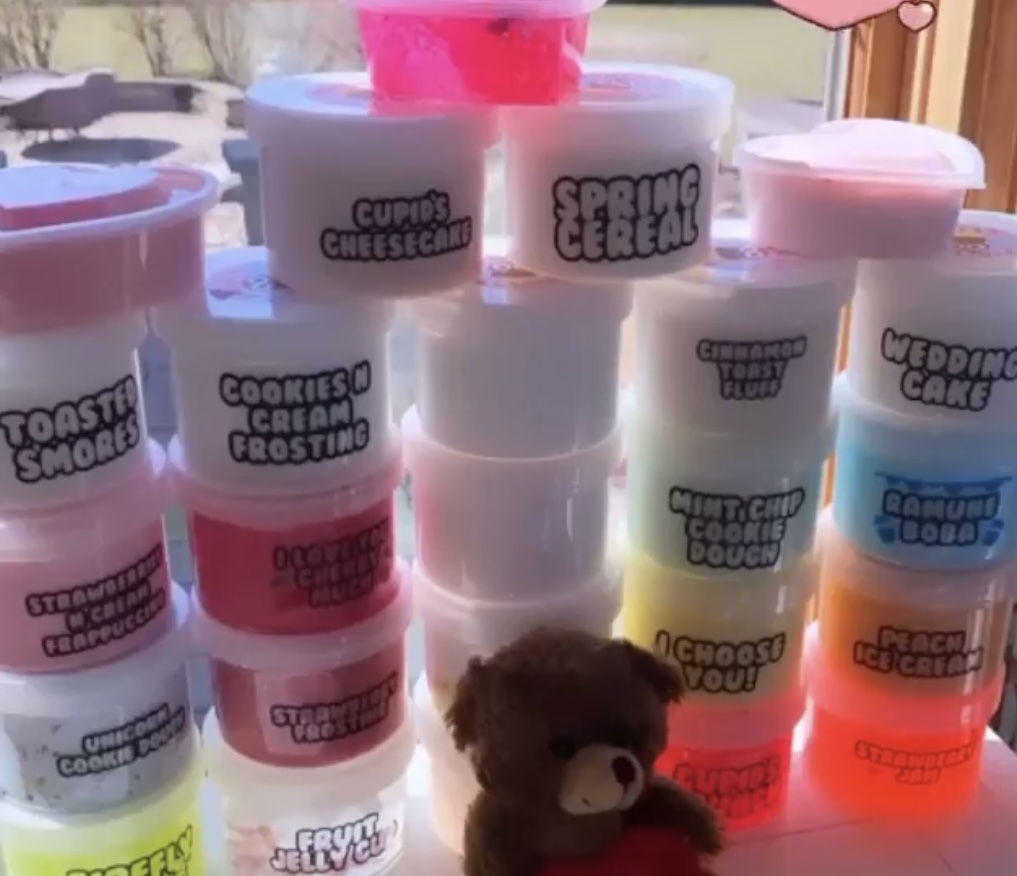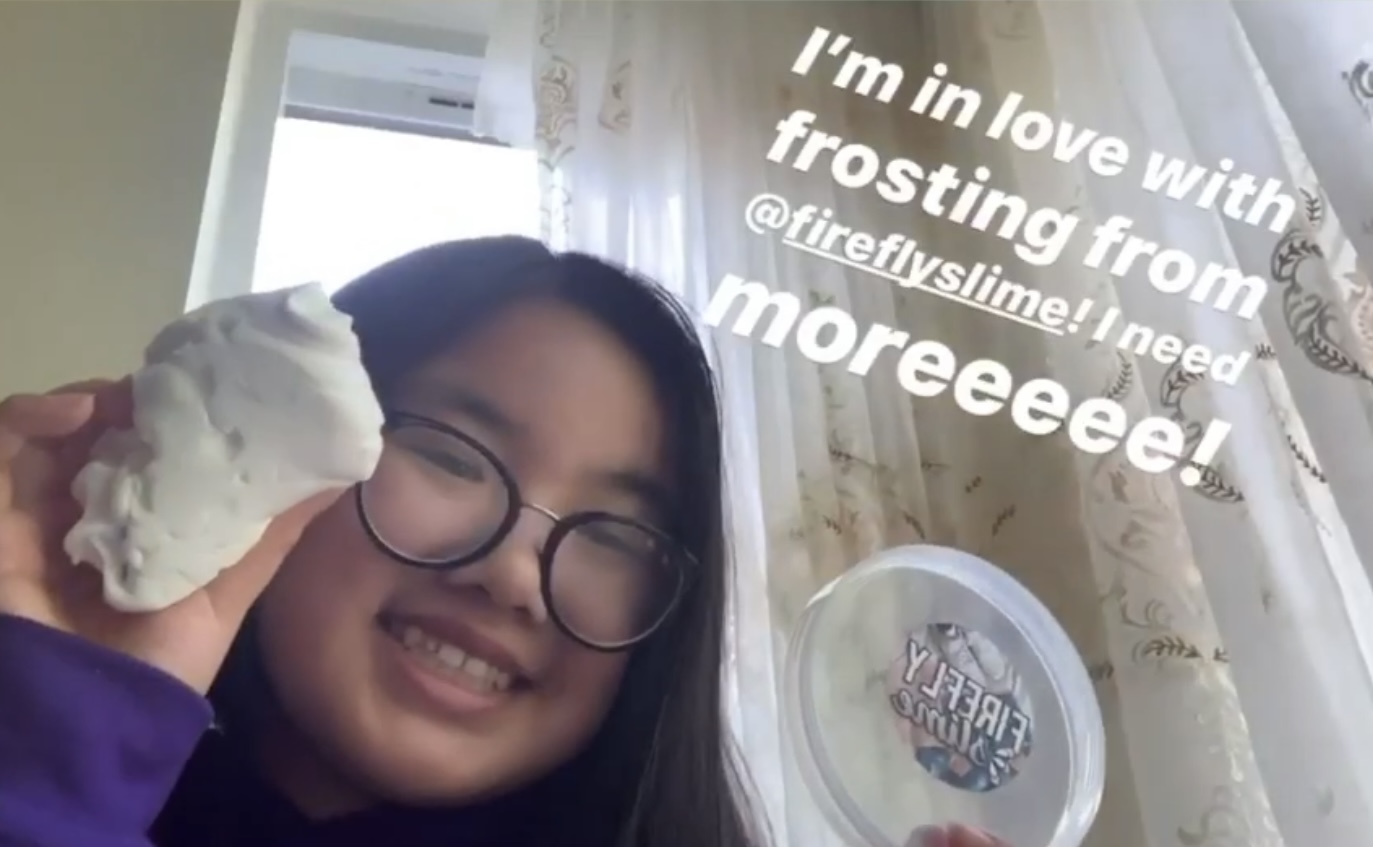 Reviews Submitted on Our Site
Our favorite photos submitted directly on our website!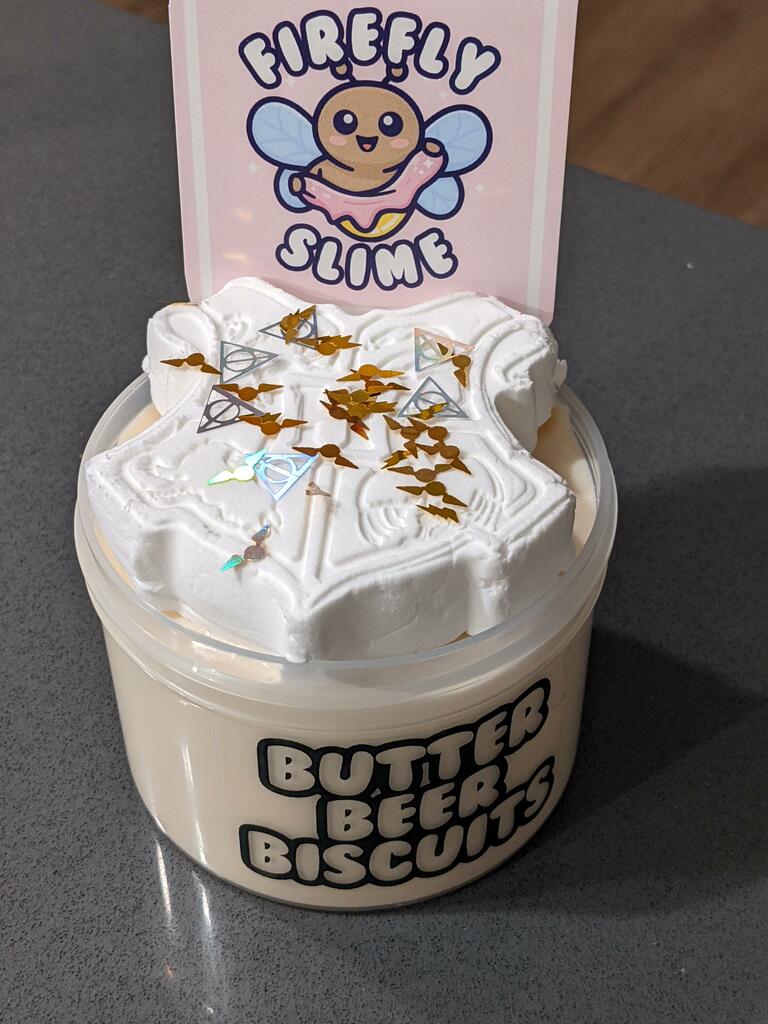 Rebecca Flores
"She took such great care packaging my two slimes. Everything is so pristine and well put together the slime is very soft and fun to play with. I've tried three different slime companies and this one is by far my favorite."
- February 2022
Click to view product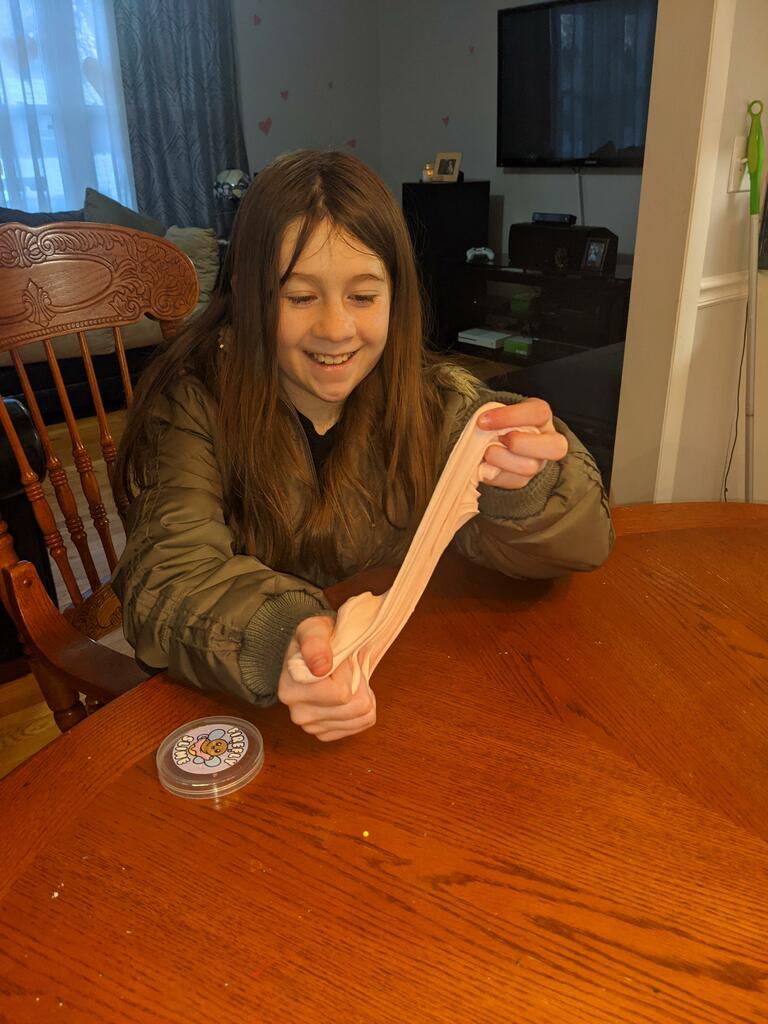 Hayley Metzger
"I love her slimes sooo much I have order over 5 of here slimes I love her sooo much !!!"
- January 2022
Click to view product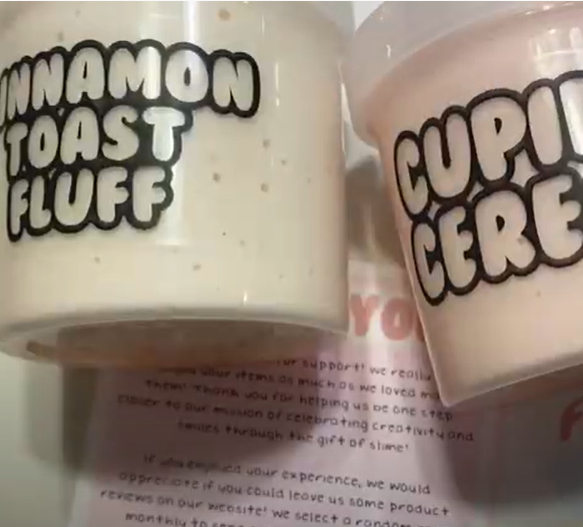 Clair Glue
"I could literally go on about this slime, all I have to say is this: don't think twice, just buy it! HAHA no, but seriously, the texture is phenomenal! It inflates a ton, the scent is EXTREMELY YUMMY, the sizzles are amazing, and the pops are amazing! It is my favorite slime to squish because it's just sooo like thick but airy?? It doesn't stick at all like other slimes do bc of the clay, you have to try it for yourself!"
Click to view product
Slimes are great for stress-relief!
Slime makes great gifts!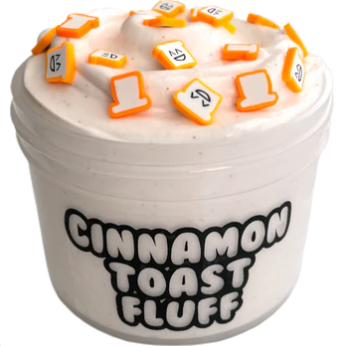 Juliette R.
"Omg where do i begin??? The scent it spot on, and the slime is fluffy, buttery and just AMAZING!! I bought it as a gift and the recipient loved it!! One of my favorites!! Only problem is it reallllyyyy inflates, so when you are done playing with it, not all of it fits in the container. Other than that, AMAZING AND FANTASTIC!!"
Click to view product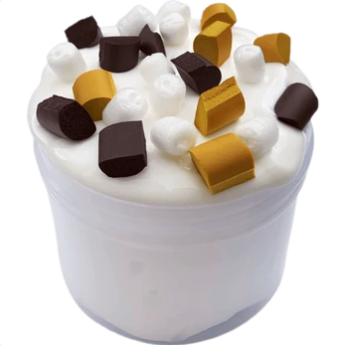 Willow Madera
"Thank you so much for making my daughters birthday, not only was she happy to receive her presents but we were also given a free slime as a gift fir my daughter who us going through mental health issues atm. You officially made her day we are so grateful xx"
Click to view product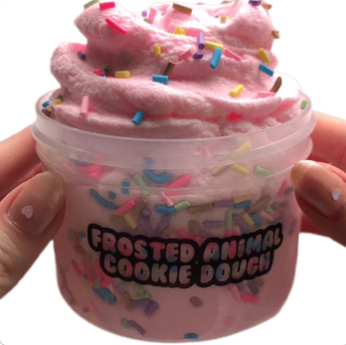 Carolyn Elson
"Bought this for my daughter who watched all the video's online - this was one one of her choices for her birthday and she loves it and lived up to all her expectation.
Great contact with the seller who was vey helpful considering this was being delivered to Qatar.
Great product and hours of fun for my daughter."
Click to view product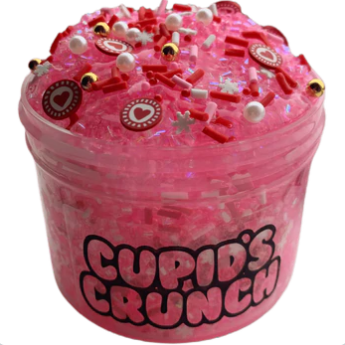 Theresa Webb
"Bought this for my daughter who had seen the videos online - this was her most wanted gift for her Birthday - she loved it - the texture and smell was exactly what she wanted. Very, very pleased."
Click to view product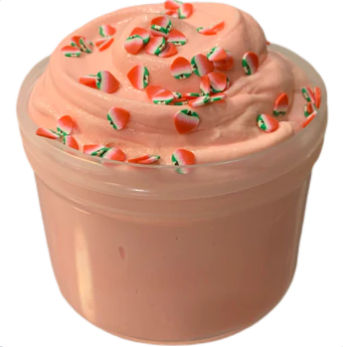 Ali L
"This is the best slime I've ever purchased! I got these for my nephew and daughter and they LOVE THEM! It smells so good! I will definitely purchase more in the future!! :)"
Click to view product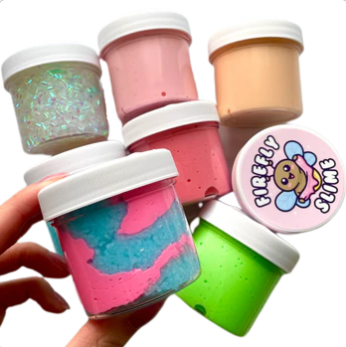 Carole Brandford
"My 8-year old daughter loves your slime. She hasn't stopped playing with it."
Click to view product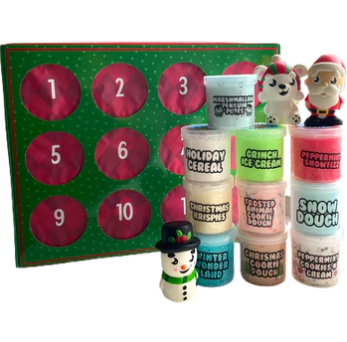 Scarlett
"I received this calendar as a surprise and I was literally SO HAPPY when I saw what it was. This advent calendar is worth EVERY penny and it's literally so much fun to open it each day and receive holiday surprise. I highly recommend getting one of these, I absolutely LOVE mine so much 🥺 (maybe a little too much oops) like you actually NEED one (Or you need to get it as a gift) The slimes and other goodies are such high quality, I love this and would recommend it to anyone!!! :)))"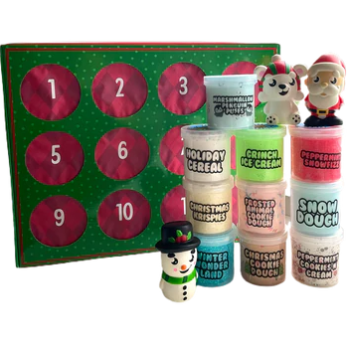 Amanda
"I bought this for my 10 year old daughter for Christmas and it was by far her favorite gift! First, the packaging was adorable! She smiled and laughed as she punched her way through the advent, she even loved the Christmas squishies and extras! Second, the slime, oh my, THE SLIME!!! Hands down the best slime she's ever played with! The scents and add ins kick things up a notch, but the textures are what will take you to slime heaven! 10/10 would recommend!!! I will definitely be purchasing more slimes from Firefly Slime!!!"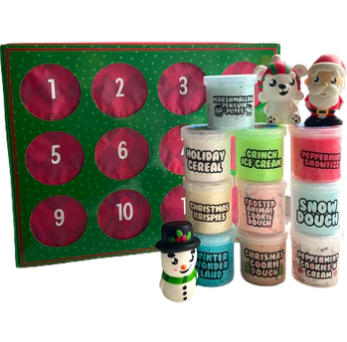 SlimeLover864
"Our box arrived today! My daughter could not wait to finally start opening her Christmas presents so i let her open a few early. It's so fun to punch through the box! I def recommend this for parents if you're looking for something to get your kids! Great"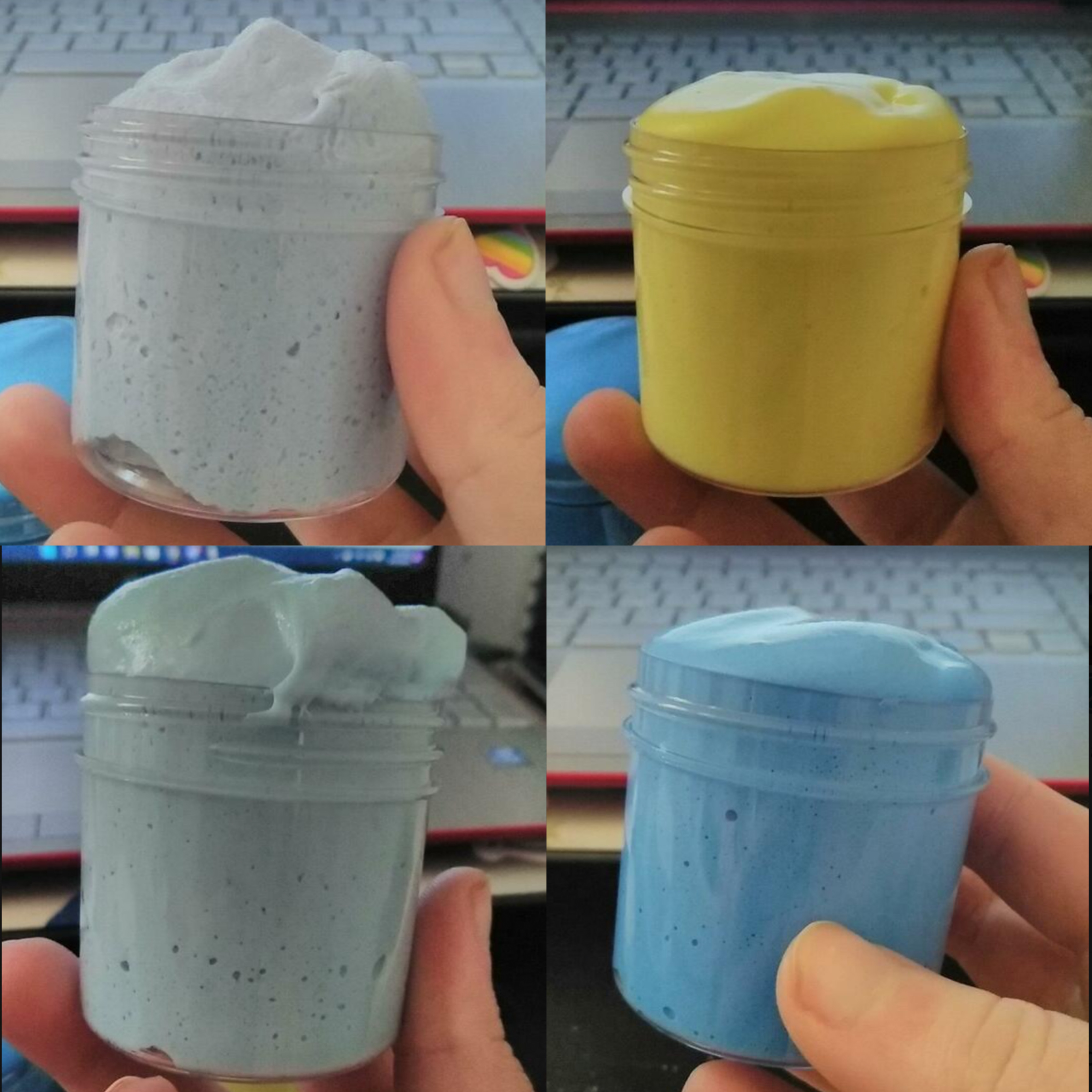 Jordan Minton
"Listen, listen... I have ADHD and like a horrible anxiety disorder and I'm trying to find some slimes that help with that... And I DID
These slimes are WONDERFUL, they smell AMAZING and make your hands so super soft.
I'm gonna start this more INDEPTH review with my ABSOLUTE favorite-
-The light blue slime (the MOST inflated slime in my photos, because I kept playing with it because it was so good)
1000000000/10 this was SO good and amazing and it SMELLED LIKE TRIX BLUEBERRY YOGURT which made me want to eat it, I did not, but I kept smelling it super close to my face... this slime is VERY good and I hope I can find it in future drops so I can get the bigger version. It was so smooth and creamy and made amazing popping sounds, just all around this slime was AMAZING.
-The darker blue slime~
I don't actually know this slime's scent but it smells almost tropical? I believe is what you can call it! It's AMAZING, it does leave a bit of blue residue on your hands but that goes away as the slime picks it back up. It's SO soft and so creamy and amazing, and I believe this could be a cloud cream? It could just be a clay slime, though! Anyway, I'll DEFINITELY be trying to find this in later drops because it is SO good.
-The yellow slime!
One of my favorite colors and also a super light and floaty scent (I know that sounds weird, but I can only describe it as floaty??) I can't put my nose on the scent, though, it smells tropical as well. But the TEXTURE is SO smooth and just an absolute delight to play with! I do genuinely love the feeling of ALL these slimes (I do believe they are all mosstly clay or cloud creams).
-The very light blue/purple?? (It should be the first picture)
This!! Slime!!! IS ADORABLE it's got little penguins in it and like?? I thought it has ghosts and bats but I'm pretty sure it was just polar bears and penguins- EITHER WAY~! I LOVE this slime, it's so cute and so smooth and nice and I just do love a good cloud cream. I believe its scented like cotton candy or blue raspberry, it smells VERY good!
Anyway, this review is long enough AND I COULD PRAISE THIS SHOP FOR HOURSS on how amazing their slimes are, so yes! I did like my order and I LOVE the slimes I got, and I will be purchasing from them again!"
- March 2022
Shop Mystery Mini's